---
Alpha Omicron Pi Fraternity was founded January 2, 1897 at Barnard College, Columbia University by


Jessie Wallace Hughnan
Helen St. Clair Mullan
Stella George Stern Perry
Elizabeth Heywood Wyman
---
Symbolism
Our jewel is the ruby.
Our fraternity colour is cardinal
Ourr flower is the Jacqueminot Rose.
Our mascot is the panda bear

The fraternity philanthropy is Arthritis Research & Juvenile Arthritis.
"One motto, one badge, one bond, and singleness of heart!"
AOII has no insignia or crest. The founders reasoned that the Fraternity should adhere to ancient Greek ideals. It was different people in a later time - the middle ages - that produced the crests, shields, and other symbols of herald. We are truly Greek.
Object
"The object of this fraternity shall be to encourage a spirit of fraternity and love among its members; to stand at all times for character, dignity, scholarship, and college loyalty; to strive for and support the best interests of the colleges and universities in which chapters are installed; and in no way to disregard, injure or sacrifice those interests for the sake of the prestige or advancement of the fraternity or any of its chapters."
Mission Statement
"Alpha Omicron Pi is an international women's fraternity promoting friendship for a lifetime, inspiring academic excellence and lifetime learning, and developing leadership skills through service to the Fraternity and community . Our goal is to be the most forward thinking organization, addressing issues relevant to women and society. "
---
International Headquarters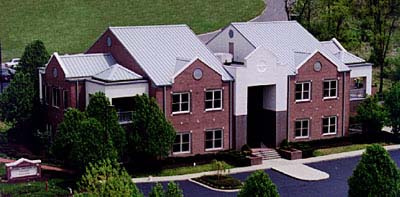 Alpha Omicron Pi International Headquarters
9025 Overlook Boulevard
Brentwood, Tennessee 37027 USA
Phone: (615) 370-0920 Fax: (615) 371-9736
Email: aoiihq@alphaomicronpi.org
Website: www.alphaomicronpi.org
---